Fight Back: How to Fight Red Light & Speed Camera Tickets
The eBook Traffic Enforcement Agents Don't Want You to Read!
Review Summary

Price: $39.99 FREE
WITH ANY PHANTOMALERT DATABASE OR
ANY PHOTOBLOCKER, PHOTOSHIELD, OR REFLECTOR COVER DISCOUNT PACKAGE.
Easy-to-read and use, the Fight Back ebook that will save you money on redlight and speed camera tickets, traffic attorneys, and auto insurance rate increases. It provides you with the advantage you need to fight and win in traffic court. Fight Back is not sold seperately and is only available with the purchase of PhotoBlocker, PhotoShield™, Reflector Cover, and Phantom ALERT™ discount packages.
The Fight Back eBook has been awarded 4 Stars and is recommended.
DESIGN
EASE-OF-USE
CONTENT
EFFECTIVENESS
GUARANTEE
PRICE
VALUE
PURCHASE SATISFACTION
TOTAL SCORE
Don't be a victim!
If you've recently received a redlight or speed camera ticket in the mail — don't write that check! Tens of thousands of these citations are dismissed each year. They can be beaten. In many cases, it doesn't even require a trip to the courthouse. Fighting and beating your summons will not only save you the expense of paying the fine, it also eliminates the greater cost of an auto insurance rate increase, as well as the potential suspension of your driver's license.
The insider knowledge you need to win
Fight Back was co-written by a practicing traffic attorney with more than 3,500 ticket dismissals to his credit, and a former long-time traffic court judge. Fight Back is not the same generic advise provided by run-of-the-mill traffic lawyers. It incorporates cutting-edge insider techniques known only to the best traffic attorneys, Armed with this knowledge, you'll stride Superman-style into any traffic court, confident that you posses the expertise required to walk out a winner!
Easy to read
Created for the average person, Fight Back is not a guide to traffic law with incomprehensible concepts explained in legalese. If you can read a newspaper, you can understand the winning methods required to fight and beat redlight and speed camera tickets.
Works anywhere
While traffic laws may vary by jurisdiction, the vast majority of methods taught in Fight Back are universal. Further, while redlight and speed cameras often look different, the components required for functionality are common to all such devices. This means they also suffer from the same mechanical issues, electrical problems, and the inaccuracies inherent to the human intervention required for set-up and calibration. Fight Back will show you exactly how to use these parameters as tools in your arsenal of ticket-beating strategies.
Finally, read the testimonial below to learn how one California woman refused to be another victim and used Fight Back to beat a camera ticket in court.
---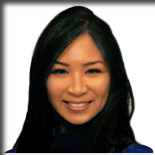 Donya Inman fought back and won!
Testimonial
1. What Happened
I received a citation in my mail box in early October stating that I was guilty of committing a red light violation a few days before and I would have to pay $361 and a transaction fee. The photo shown on the citation did not illustrate clearly the violation I was charged with and the caption did not relate to the action in the picture, although it was endorsed by the San Bernardino authorities. I went online and reviewed the video accessible on the website. I instantly realized the photograph was of the vehicle that went through the intersection before me and activated the camera, and that was the picture that was captured.
2. The eBook: Fight Back: How to Fight Redlight and Speed Camera Tickets
I pass the intersection in question every day as part of my commute, and I was shocked to learn that cameras and recording devices had been installed there. I had not heard or seen anything about it and had no prior knowledge that this was done. Because I was generally familiar with local enforcement agencies, I was well aware that I could not count on the police department or the city for help. I knew they did not have any concern for inquiries from individuals. Instead, I used keywords to search for the history and the future of area red-light cameras, and the controversy surrounding them. While searching, I found a press release on a product called PhotoBlocker, which I had never heard of before. Upon reaching the manufacturer's website, I read many interesting articles concerning the widespread problems that frequently occur with red-light cameras. I was convinced to contact them because of the dedication they displayed concerning their product called PhantomPlate.
3. How the eBook Helped Me
According to their eBook, millions of dollars in revenue are collected by enforcement agencies from innocent drivers who are falsely accused of red-light violations. I also witnessed this same system malfunctioning and emitting camera flashes intermittently on a rainy day recently. This was the same system that took the picture of the vehicle in front of me and falsely accused me.
The citation listed a toll-free phone number and I called that number first. The representative who answered refused to review the videotape of the incident, stating the picture was proof enough and that I should just pay the ticket. Naturally, I begged him for an alternative. The only other option was to meet by appointment with the San Bernardino Police Department. However, I felt at that point that an appointment would be worthless.
Instead, I send a brief email concerning my problem to PhantomPlate's Marketing Director, Joe Scott. He responded in less than 48 hours. Within that short time, he had notified a network of people who were professionals and could help me. The author of Fight Back: How to Fight Redlight and Speed Camera Tickets, who is also the company's attorney, offered to research the enforcement laws of my city and the surveillance equipment and how frequently it issued incorrect citations. He also would check on how he could help me fight the $361 ticket. The PhantomPlate representatives were organized and summarized a plan for me to use in approaching the police department when I went to my appointment.
4. Police Department's Response
I went to the police department on the day of my appointment armed with the information in the eBook. A police officer arrived after I waited in the lobby over an hour, to review the videotape of the incident. The police officer played the video more than a dozen times and then he still asked me the reason I intended to fight the ticket. I answered him with a question as to why they targeted me when it was clear on the video that the car ahead of me had run the red light. All he said was that the driver of the other car had probably been ticketed, too. Attempting to intimidate me, the officer stated that if I fought this ticket in court, a judge would automatically find me guilty. I wondered why he apparently did not care that if the vehicle ahead of me did not activate the camera, I would probably not have gotten a ticket at all. I continued to ask more questions, such as:
Was the equipment properly calibrated?
When was it done and who did it?
Are these blurry pictures legal as evidence if I go to court?
Why was my car photographed before I could even have committed a violation?
Are you and the department aware of the equipment's malfunctions?
What is the length of time to appeal the ticket?
After a few weak answers to my questions, he admitted there were glitches in the past with the cameras. He then decided to dismiss my citation, stating that my violation was minor.
Since my actions were "not that bad" in the officer's words, I wondered if he made his decision for that reason or because he was feeling guilty for making me wait one hour for my appointment. Regardless of his reason, he agreed that the red-light camera reported a violation occurred. That was a decision that would not have been made by a live enforcement expert, who would have seen that I did not cause any danger or harm to the traffic flow. After all, safety is supposedly the most important factor.
However, the officer did not admit that it was not my car that triggered the red-light camera. It is my belief that if the PhantomPlate attorney was not available to instill confidence in me, I may have given in and paid the expensive ticket, as many others probably have done.
5. eBook to the Rescue:
If I had not found the eBook Fight Back: How to Fight Redlight and Speed Camera Tickets, I would have lost over $400, and that during the holiday season. I would also have acquired points against my driver's license as well. I would have had to take time off work to attend traffic school, and my auto insurance premiums would have increased.
I believe problems will continue with red-light cameras if motorists do not fight back. At present, I believe the best way to fight these citations is with PhotoBlocker Spray and the information in the eBook. Visit www.photoblocker.com for advice and help.
---
The Good
Fight Back arms you with the same leading edge legal strategies and "insider" techniques used by leading traffic attorneys
Highly effective against both speed camera and redlight camera citations
Co-written by a former traffic court judge and a practicing traffic attorney who has won more than 3,500 ticket dismissals for clients
Methods used are universally applicable and not dependent on the traffic laws of any particular jurisdiction
eBook includes "Top 10 Tricks to Beat Your Ticket in Traffic Court"
No attorney required as "Fight Back" provides all the information you need to win in traffic court
The Bad
As there is no such thing as "a sure thing" in court, methods utilized not guaranteed to work
Unlike the PhotoShield and PhotoBlocker, "Fight Back" is not a passive approach to fighting tickets as you will need to read the ebook and attend court
The Fight Back ebook is not for sale anywhere. It is only available with your purchase of a number of the ticket-fighting products reviewed on this site.
The Bottom Line
The Fight Back ebook has earned 4 Stars and is recommended for fighting redlight and speed camera tickets.
FIGHT BACK IS AVAILABLE FREE WITH DISCOUNT PACKAGE PURCHASES OF PHOTOBLOCKER SPRAY, PHOTOSHIELD™ LICENSE PLATE COVER, REFLECTOR LICENSE PLATE COVER, OR ANY PURCHASE OF THE PHANTOMALERT™ APP DATABASE. IT IS NOT SOLD SEPARATELY
PLEASE NOTE: RedlightCameraTicket.net does not condone the use of the products reviewed on these pages for running red lights, speeding, or avoiding the payment of lawful tolls. These activities are illegal and may endanger the lives of drivers and passengers, as well as your own. These products are designed solely to protect motorists from faulty red light and speed cameras. In some jurisdictions it is unlawful to display on any vehicle a license plate which is obscured in any manner which inhibits the proper operation of an automated red light enforcement system. The affiliate, RedlightCameraTicket.net, the manufacturer and retailer assume no responsibility for any use or application of these products in violation of any applicable law. Before using these products, please check your state and local laws and regulations, and consult a qualified attorney. Always obey traffic regulations and applicable motor vehicle law. Click here to read our complete Affiliate Disclaimer.
PRICES LISTED HEREIN ARE BEYOND THE CONTROL OF REDLIGHTCAMERATICKET.NET'S EDITORS, AND ARE THEREFORE, SUBJECT TO CHANGE WITHOUT PRIOR NOTICE. COUPON CODES, DISCOUNTS, AND SPECIAL OFFERS CONTAINED HEREIN, IF ANY, ARE ALSO SUBJECT TO CHANGE OR WITHDRAWAL AT ANY TIME WITHOUT PRIOR NOTICE. PLEASE REFER TO THE RETAILER'S WEBSITE FOR THE MOST UP-TO-DATE PRICING, DISCOUNTS, COUPON CODES, SPECIAL OFFERS, ETC.
---
Best Ticket Fighting Products for 2013

Your 'safe driver' auto insurance rating saves you money — keep it protected!

---